Take it from conservatives in Hollywood: if you're pro-Trump, you're not welcome there.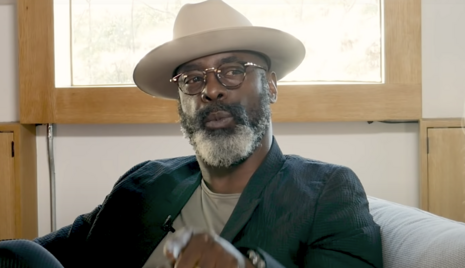 In an effort to convey a snapshot of the divisive right vs. left politics that are rending the nation (read that as, ruthless Dems foisting their agenda upon non-consenting Americans and then becoming irate when they don't like it,) one pro-Trump filmmaker has embarked on making a movie project called Trump Vs. Hollywood. 
In the upcoming film, movie maker, journalist and Trump delegate for 2016 and 2020, Daphne Barak sat down for interviews with the few conservatives still inhabiting Hollywood; stars like Scott Baio, Dean Cain, Kristy Swanson and Isaiah Washington. Barak wanted their personal descriptions of life in hostile political territory.
During the film's trailer (which released October 13), Lois & Clark star Dean Cain stated, "there's no compassion. They're so hypocritical, it's so unreal. They just hate the man." Obviously Cain, who played Superman on the show, was referring to angry lefty celebs who slam the president all day, every day on social media. 
Cain has experienced the Hollywood left's scorn for conservatives firsthand. A couple years ago, a video surfaced of the actor confronting left-wing nut Tom Arnold backstage at an appearance with Larry King, after the actor accused Dean of being "another @realDonaldTrump loving fake Christian coward which makes Dean Cain anti-LGBTQ & racist. #complicit."
In the exchange, Dean insisted, "I've always supported gay rights… You're giving me guilt by association." Things ended peacefully, but of course only after Arnold's patronizing missive that Dean not "be used" by "those fuckers," AKA conservatives/Fox News people. Cain just had to let it go.
Buffy the Vampire Slayer actress Kristy Swanson provided her perspective during the trailer. She asked Barak, "Why is it not OK in Hollywood to be a conservative?" She mentioned, "I feel that it's time to set the example of let's just all get along, ya know? We can learn from each other. We don't have to hate each other."
Though that sounded like wishful thinking compared to Happy Days actor Scott Baio's statements from the interview. Baio stated, "If you're not hiring me because I'm a conservative, shame on you. If there's a civil war, then don't forget who has all the guns." Of course, that's a bit hyperbolic, but Baio affirmed that he just wants to be treated normally despite his views. 
"It bothers me that people won't speak to me, because I'm a Trump guy," he lamented. 
Former Grey's Anatomy actor and contestant on Donald Trump's The Apprentice, Isaiah Washington claimed that Hollywood hates Trump because he knows their "secrets." During the trailer Isaiah stated, "Ah, he knows their secrets. I would be a little nervous, too."
Daphne interviewed other Hollywood conservatives including pro-Trump musician Kid Rock and Hercules: The Legendary Journeys actor Kevin Sorbo. The filmmaker also interviewed Biden voters as well, like Eric Roberts, who told her, "It's urgent. We have a lunatic in the White House."
The director mentioned she wanted anti-Trump voices represented because, "we are all Americans! Because we are SO fortunate to be members of the biggest democracy in the world." Yeah, we can only hope and pray that some of these rabid leftists come to their senses.