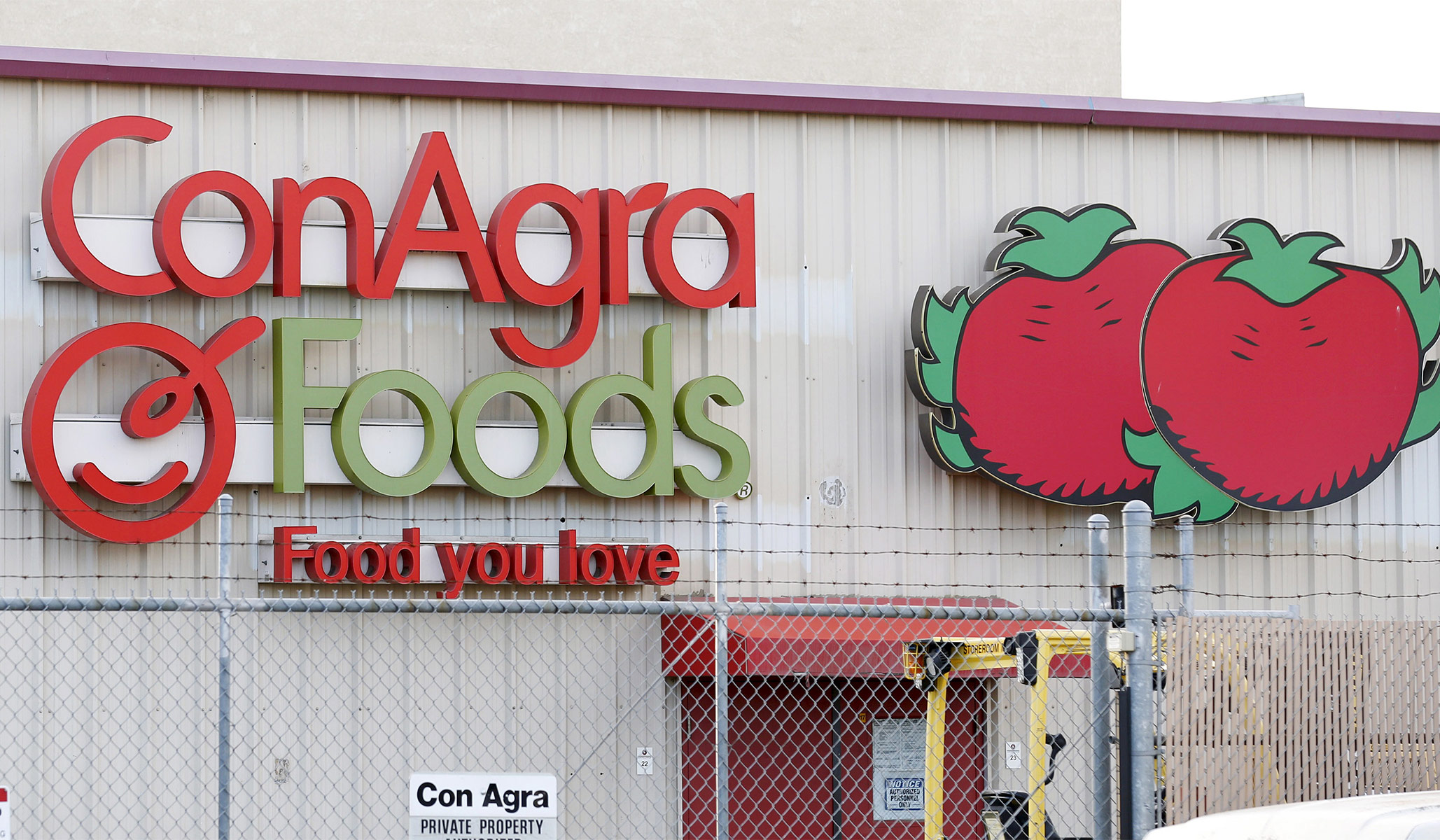 The Wall Street Journal today reports that Conagra Brands has revised its inflation expectations upwards after posting a weaker-than-expected quarterly profit. Conagra owns countless brands you'll find in the grocery store, including Hunt's tomatoes, Chef Boyardee, PAM cooking spray, and Vlasic pickles. (If you're a Yankees fan of a certain age, you'll no doubt remember that Conagra also makes the Cracker Jack competitor Crunch 'n Munch.)
The Journal says that Conagra "expects gross inflation to be about 11% for fiscal 2022, compared with its prior outlook of about 9%. Conagra said it plans to continue adjusting prices and taking cost-saving measures." Conagra also believes consumer demand will remain high. "It expects organic net sales for fiscal 2022 to rise about 1%, compared with its prior outlook of about flat," the Journal says.
Conagra is not the first massive food company to say it expects higher inflation. Last month, General Mills said it expects more inflation, too. It pointed to the same concerns everyone has: logistical problems and higher input prices.
The August inflation report was frustratingly inconclusive on whether inflation is here to stay or not. The most common benchmarks for inflation expectations, the five-year and ten-year breakeven inflation rates derived from Treasury bond markets, still show inflation expectations holding steady at about 2.5 percent. In fact, expectations are slightly lower now than they were in May. That's a big hurdle for inflation hawks to overcome.
But these recent decisions by some of the country's largest food companies present a problem for the transitory-inflation narrative. If more companies expect higher inflation and make pricing and wage decisions based on that, it can contribute to more inflation — the self-fulfilling prophecy of increased inflation expectations.
The decisions these companies make are based on market forces just as much as the decisions of Treasury bondholders. Both have skin in the game and money on the line.
It's possible that they're both right. Consumers could face higher food prices and lower prices elsewhere, to average out to steady inflation. Food inflation is more volatile than overall inflation, and it wouldn't be out of the question for food prices to go up while other prices go down.
The September inflation report comes out October 13, which might help provide a better picture of where we're headed. The issues we face, however, are broader than anything a monthly report can contain. If you're confused about where inflation's going, don't feel bad — the market seems confused, too.
Something to Consider
If you liked this article, you can support National Review by donating to our webathon. Your contribution is vitally important to helping us fulfill our mission and strengthens our voice as we hold the Left accountable during this critical time.
Support Our Mission