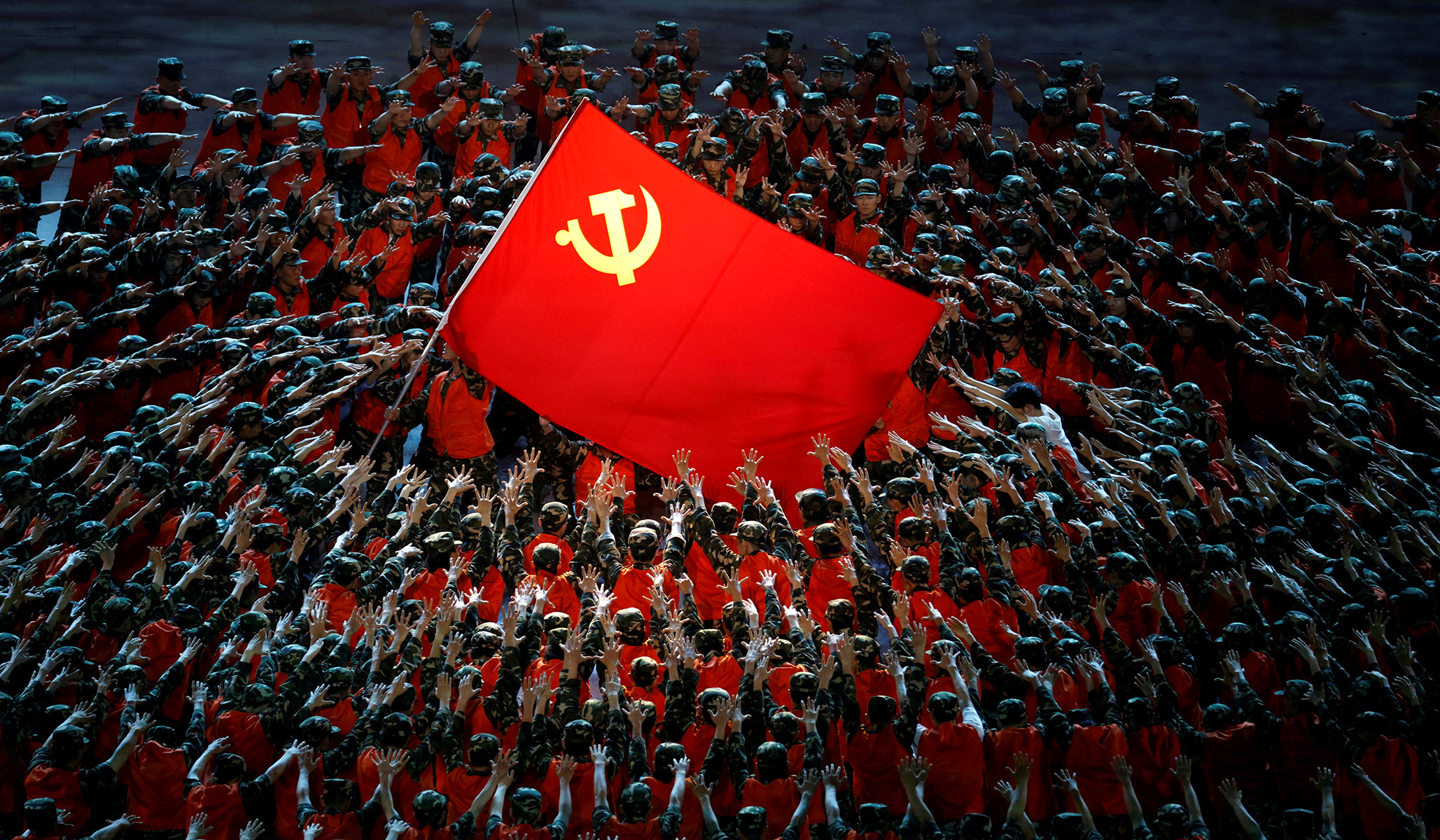 Here's just another reminder of the way that corporate virtue-signaling stops at the West's borders. Jamie Dimon, the chairman and CEO of JPMorgan Chase, is a prominent advocate of stakeholder capitalism. Under his leadership, the bank has embraced quite a bit of the woke baggage that goes with that, making this story one that is worth remembering.
Reuters:
JPMorgan Chase Chief Executive Jamie Dimon said on Wednesday he regretted his remarks that the Wall Street bank would last longer than China's Communist Party, moving quickly to avoid any longer-term fallout.

Dimon's comments had risked jeopardizing JPMorgan's growth ambitions in China where it won regulatory approval in August to become the first full foreign owner of a securities brokerage in the country. China experts in the United States said his quick apology should ensure no serious damage was done.
The first thing to note is that it is (we must assume) not "problematic" for the firm to be expanding its business (and working with the "regulatory authorities") in a country now moving rapidly toward a kind of fascism with Chinese characteristics, complete, of course, with genocide.
Moving on:
"I regret and should not have made that comment. I was trying to emphasize the strength and longevity of our company," Dimon said in a statement issued by the bank.

In a later statement, Dimon said: "It's never right to joke about or denigrate any group of people, whether it's a country, its leadership, or any part of a society and culture. Speaking in that way can take away from constructive and thoughtful dialogue in society, which is needed now more than ever."
Notice the exquisitely well, woke, nature of that later statement ("It's never right to joke about or denigrate . . .") and the way that Dimon slips a country's "leadership" onto the list of those who must "never" be joked about or denigrated.
China has been run by the Communist Party since 1949. Since that time, that party (and thus, sorry Jamie, its leadership) has been responsible for the deaths of tens of millions and has ruined the lives of countless millions more. It is now in the process of using a combination of brutality and technology to, once again, tighten its control of the society over which it presides.
Call me old-fashioned, but I think that's worth a bit of "denigration."
Back to Reuters:
A week ago Dimon was granted an exemption by the Hong Kong government to visit the Chinese-controlled financial hub without needing to quarantine.
A business trip to a city where what's left of its freedom is being crushed.
Nice.
And
Dimon was in Hong Kong for 32 hours after arriving by private jet.
CNBC (April):
JPMorgan is committing $2.5 trillion over the next 10 years toward climate action and sustainable development.