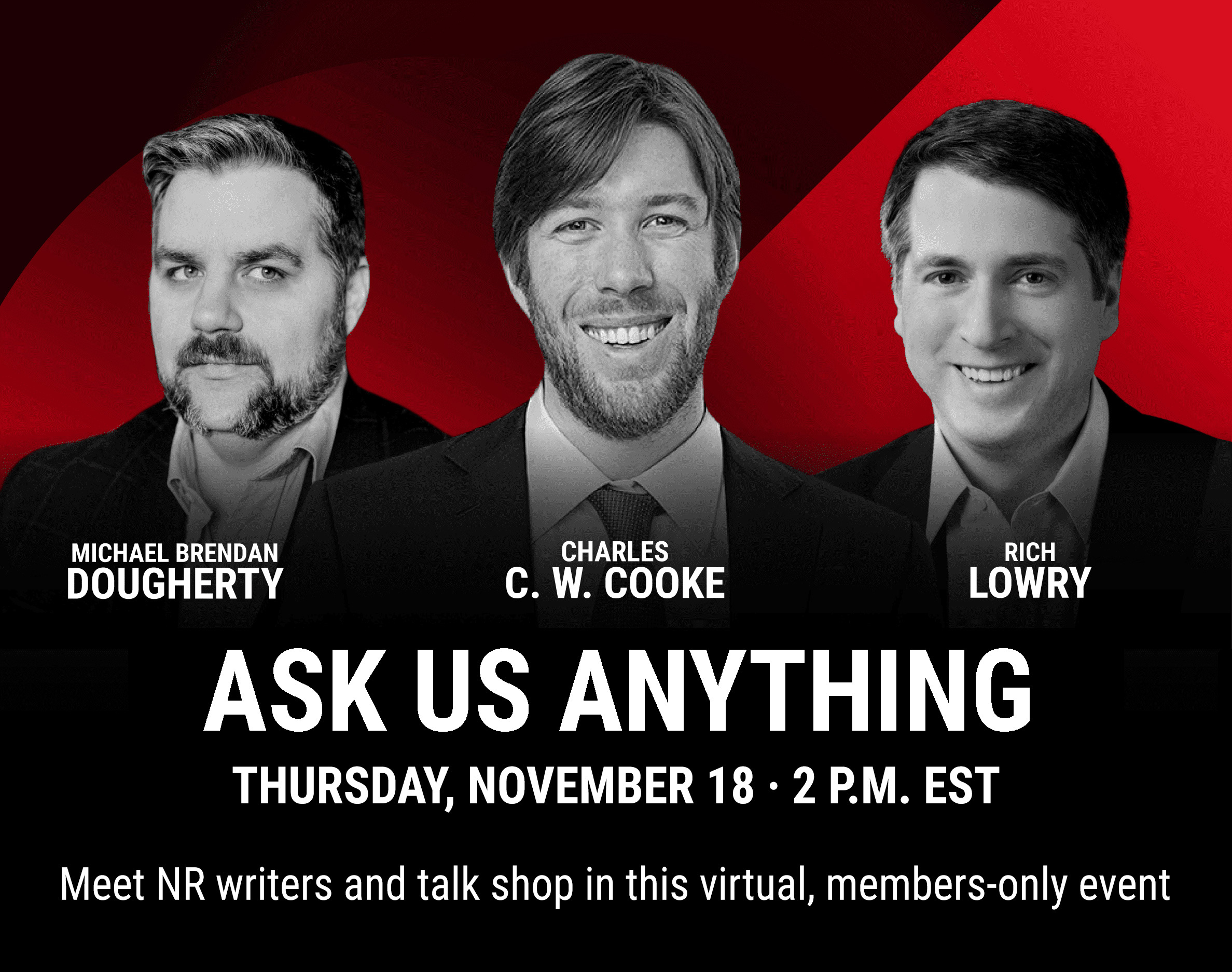 You bring the questions. We'll bring the answers.
On Thursday, November 18, I am hosting an exclusive NRPLUS members-only virtual Q&A session with Charlie Cooke and Michael Brendan Dougherty. The call will be dedicated to answering your burning questions about politics, policy, our work, and—if you are so inclined—the highly sensitive inner workings of National Review.
Now's your chance to ask us anything. Really.
Members, be sure to check your email for the link to register.
This special event is open to NRPLUS members only. If you are not a member and would like to attend, you can reserve your spot by joining NRPLUS before 6 p.m. on November 16. You can join today for 60% off our regular price.
You'll receive an email with registration and dial-in instructions for the call within 48 hours of subscribing.
During the call, be sure you're active in the live chat and Q&A box on the Zoom call. From there you will be able to see questions from your fellow members and submit questions of your own. We'll do our best to answer as many questions as we can.
I look forward to seeing you all there!