By Ben Garrison –
"And he raised the sword of justice to part the foaming waters of wrath, driving the boiling waves upon the rocky shore to be dashed into nothingness."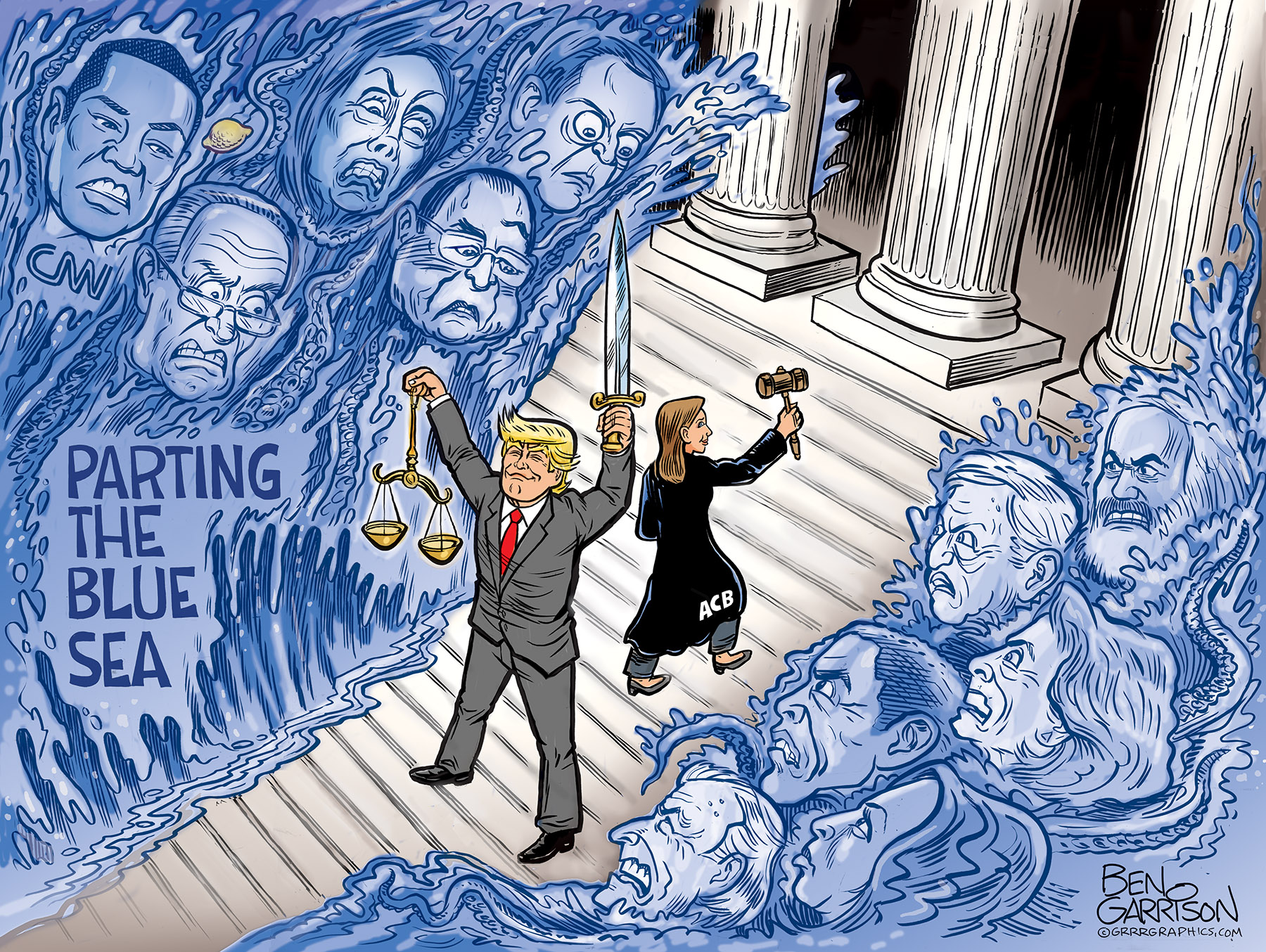 President Trump made his SCOTUS nomination choice on Saturday. He wisely chose Judge Amy Coney Barrett to fill the seat left vacant by the death of Ruth Bader Ginsburg last week.  Conservatives and Constitutionalists cheered the President's choice as the Left and Democrats gave a record-shattering meltdown performance.
Judge Amy Coney Barrett proclaimed,
"I love the United States, and I love the United States Constitution, I am truly humbled by the prospect of serving on the Supreme Court."
Barrett is only 48 and will be the youngest Justice on the SCOTUS.
This marks a victory for the country and our Constitution. Mitch McConnell has stated the Senate has the votes to confirm Trump's third Supreme court justice. Of course, the Democrats want to hold Kavanaugh-like hearings to destroy Coney-Barrett.  Because that is what they do, character assassination from Bork to Kavanaugh. The Democrats and Left are in panic mode as they know the court will be tilted in favor of the laws and Constitution with Justice Coney-Barrett on the bench, instead of left-wing activism.
Also, we predict that the Democrats will challenge the Election results and take it all the way to the Supreme Court this year.
We predict two scoops,* two terms, and "four justices".
GrrrTeam
Parting Of The Blue Sea – Ben Garrison Cartoon is original content from Conservative Daily News – Where Americans go for news, current events and commentary they can trust – Conservative News Website for U.S. News, Political Cartoons and more.