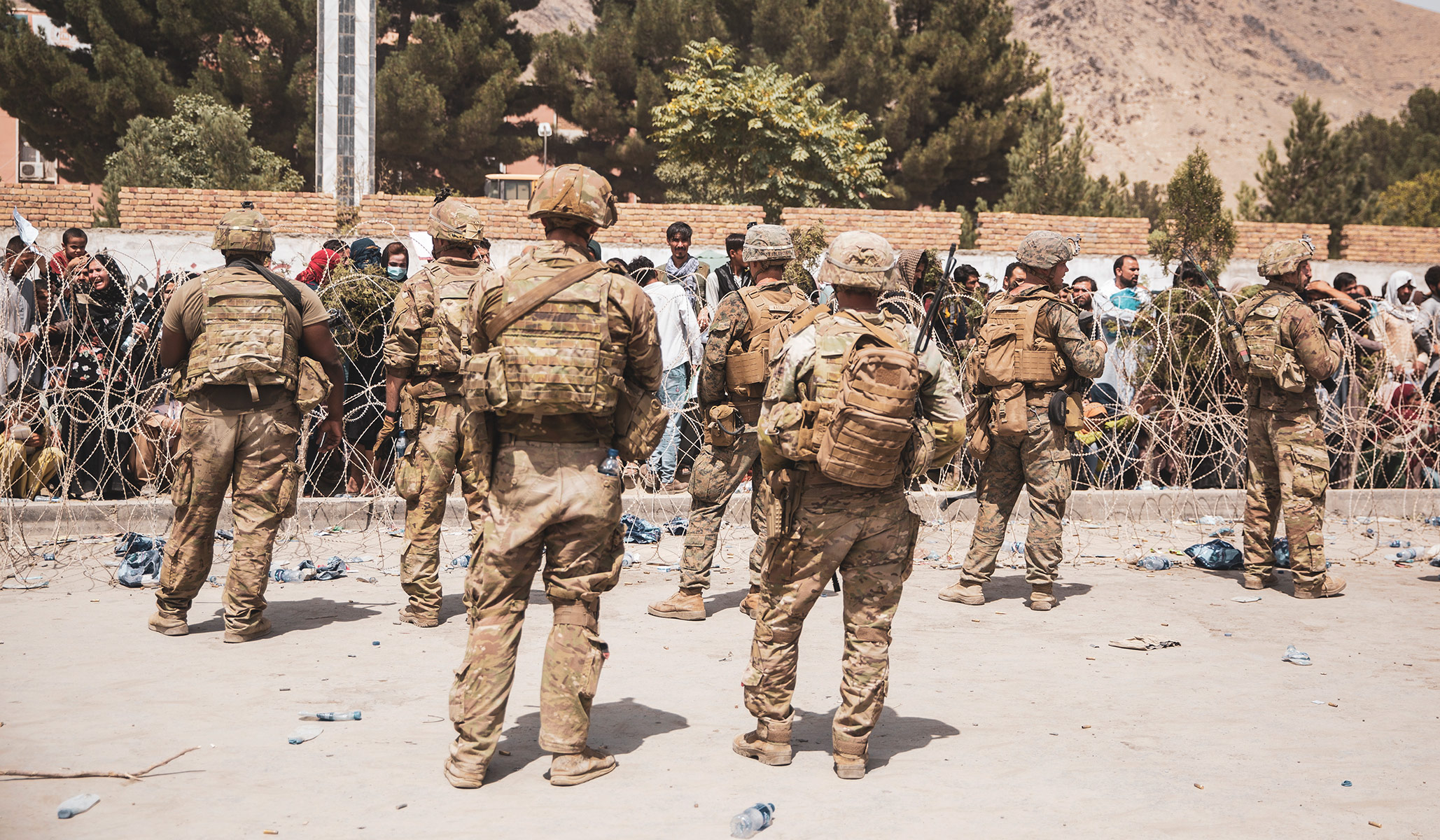 Representative Mike Waltz and Senator Lindsey Graham don't think it's too late to contest the Taliban's takeover from within Afghanistan. In a statement this morning, they called on the Biden administration to recognize anti-Taliban fighters amassed in Panjshir Valley, about an hour from Kabul.
They probably understand their calls will fall on deaf ears. The administration, in the waning days of its evacuation of Americans and allied Afghans from Kabul has demonstrated little interest in engaging, much less meaningfully supporting, the anti-Taliban opposition.
Not only have U.S. officials effectively opted to remain in the Taliban's good graces to keep the evacuation on track, President Joe Biden has been loath to sharply condemn the Islamist group's takeover. Secretary of State Antony Blinken, meanwhile, on Wedsenday raised the possibility that Washington could "work with" a future Taliban-led government that respects human rights, cracks down on terrorism, and allows people who want to leave Afghanistan to do so.
Support for the Panjshir resistance, then, is only likely to find voice on Capitol Hill, and Waltz and Graham are leading the way on an issue that might be picked up by quite a few of their colleagues. "We're going to lead and drive this from Congress if the White House and the administration refuses to," Waltz told Foreign Policy this week.
"After speaking with Afghan Vice President Amrullah Saleh and representatives of Ahmad Massoud, we are calling on the Biden Administration to recognize these leaders as the legitimate government representatives of Afghanistan," they said in today's statement. "We ask the Biden Administration to recognize that the Afghan Constitution is still intact, and the Afghan Taliban takeover is illegal."
Saleh and Massoud, the son of the legendary anti-Taliban commander who organized resistance to the Taliban the last time it was in power prior to 2001, lead a husk of the former opposition, however, controlling a much smaller swath of the country than the Northern Alliance, as the pre-9/11 coalition was known, once held.
Over the past several days, it has faced a Taliban military onslaught. The Panjshir resistance has repelled a few of those efforts, and they benefit from naturally rugged terrain that makes an invasion from the outside difficult. Massoud commands almost 10,000 soldiers, including special forces members who, unlike much of the Afghan military, put up a fight against the Taliban offensive this summer.
And they've boasted some early military victories:
Talibs have massed forces near the entrance of Panjshir a day after they got trapped in ambush zones of neighboring Andarab valley & hardly went out in one piece. Meanwhile Salang highway is closed by the forces of the Resistance. "There are terrains to be avoided". See you.

— Amrullah Saleh (@AmrullahSaleh2) August 22, 2021
But it's unclear how long they'll be able to hold, as the territory under their control is surrounded by the Taliban, now in possession of significant caches of U.S. military equipment, including Blackhawk helicopters.
Massoud concedes "that our military forces and logistics will not be sufficient" for the coming Taliban assault on Panjshir, however, as he wrote in the Washington Post last week. "They will be rapidly depleted unless our friends in the West can find a way to supply us without delay."
Receiving support from the U.S. and its allies is one way that they can begin to turn the tide — and in turn, doing so might very well bolster U.S. interests after the withdrawal is complete. Waltz and Graham suggest that Panjshir valley could be a safe haven for "Americans left behind, our allies, and those seeking freedom from Afghan Taliban rule," as well as a beachhead for "the fight against global Islamic Extremism."
"We call on President Biden to designate the Afghan Taliban as a Foreign Terrorist Organization, and we urge him to publicly support Congressional efforts to stand with our friends in the Panjshir Valley who will serve as a bulwark against regional terror," they wrote.
Heavier U.S. support might also give Saleh and Massoud more leverage in the ongoing negotiations on the formation of a new Afghan government as a welcome counterweight to the Taliban.
Given Biden's decision to leave Bagram Air Base, and the Taliban's continued coordination with al-Qaeda, having a few friends in the country well beyond the departure of U.S. forces might be worthwhile.