Clubhouse has become the hot new platform for listening to live conversation between celebrity influencers. The fact it relies on a payment processor known to financially blacklist right-wing creators may be a harbinger for future censorship.
Any conservative or free speech platform relying on Stripe to process payments has its house built on sand. However, Clubhouse's partnership may indicate the liberal biases of its creators. "We're very pleased to be working with @joinClubhouse to help enable frictionless creator payments," Stripe CEO Patrick Collison said in an April 5 tweet linking to a Clubhouse blog. "It's cool to see a new social platform focus first on *participant* income rather than internalized monetization / advertising. Excited for the burgeoning creator economy and next era of internet business models," he explained in a tweet that followed.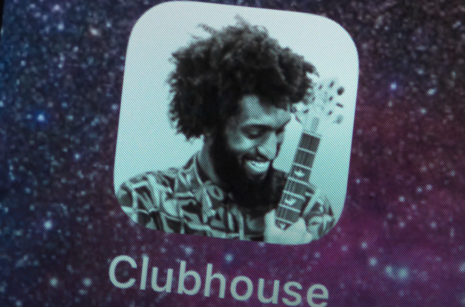 The Clubhouse company blog Collison linked to explained how payments would work with its new partnership with Stripe:  "100% of the payment will go to the creator. The person sending the money will also be charged a small card processing fee, which will go directly to our payment processing partner, Stripe. Clubhouse will take nothing."
TechCrunch summarized April 5: "Clubhouse's payments feature will first be tested by a 'small test group' starting today, but it is unclear who is in this group. Eventually, the payments feature will be rolled out to other users in waves."
Online payment processor Stripe reportedly has financially blacklisted the Trump campaign, Republican politician and activist Laura Loomer, and it even reportedly deplatformed British political candidate Tommy Robinson days before an election.
Not unlike Stripe, Clubhouse has also raised some eyebrows in recent months. Clubhouse has already faced scrutiny for having far-left leadership. The company's new global marketing head blamed all 74 million Trump supporters for being "complicit" in "domestic terroris[m]."
She didn't stop there. Clubhouse Head of Global Marketing Maya Watson's Twitter feed featured several incendiary comments. One America News Network (OANN) correspondent Jack Posobiec posted a series of embarrassing screenshots from Watson's account. Clubhouse was established as a new audio app for influencers to have conversations that a selected audience of fans can listen to. Posobiec's screenshots appeared to show Watson condemning conservative thought as dangerous. On the day of the Capitol riot, Watson purportedly tweeted:
"74 million of you are complicit in this. These domestic terrorists are the extreme manifestation of what starts as thoughts. Looks. Microaggressions.

"There is no grey area on this. You're either for our progress or against it."
Conservatives are under attack. Contact Clubhouse at press@joinclubhouse.com and demand that Big Tech be held to account to mirror the First Amendment while providing transparency, clarity on "hate speech" and equal footing for conservatives. If you have been censored, contact us at the Media Research Center contact form, and help us hold Big Tech accountable.