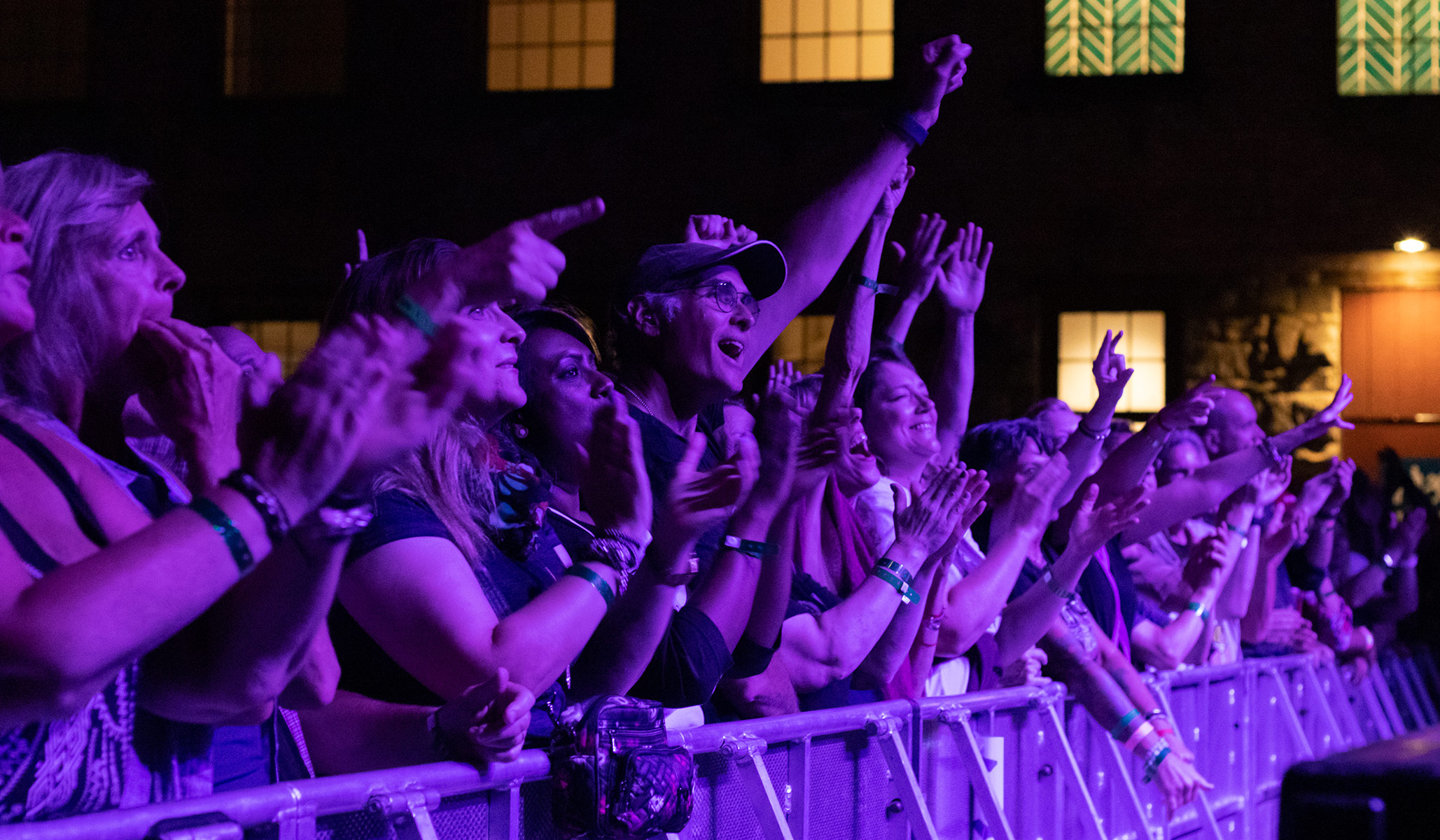 I just listened to a segment on Bloomberg Radio, and the announcer ominously warned that the Lollapalooza concert series in Chicago could turn into "Covid-palooza." You don't have to look far to find similar sentiments, as the Independent reports, "photos of huge, unmasked crowds are spurring fears that the music festival could become a Covid-19 super-spreader event" and the Chicago Sun-Times declares, "now ahead, comes the major COVID-19 outbreak, super-spreader style. That's not just the likely outcome of Chicago's just concluded four-day music festival. It's a certainty."
Except… more than 90 percent of attendees showed proof of vaccination on the first day, and 8 percent showed proof of a negative COVID-19 test within the past 72 hours. About 600 people were turned away because they didn't bring either. Masks were recommended in the indoor spaces on the first two days, and required on the second two days of the four-day festival, but no restrictions applied in the outdoor spaces.
That's… fine. That's what you're supposed to do!
Is it possible someone entered who had inaccurate test results? Sure. All testing systems are imperfect and run a small risk of false negatives, and false positives.
Is it possible someone accurately tested negative, but subsequently caught the virus? Sure. The test can only tell you if you're infected at the time of the test.
Is it possible people who are vaccinated will catch the virus from anyone who slipped through? Yes, the vaccines do not stop all infections; they prevent the overwhelming majority of serious reactions to the virus.
Could this concert series lead to an increase in cases? Sure, but a large increase in cases does not mean a large increase in people getting sick. Testing positive is not the same as symptomatic infection, symptomatic infection is not the same as requiring hospitalization, and requiring hospitalization is not the same as death. Our priorities are stopping hospitalization and death.
Is it possible people who are vaccinated will spread it to the unvaccinated? Yes, but that's an argument for getting the shots into the remaining unvaccinated people, not an argument for banning large concerts. The vaccinated have done what they're supposed to do; stop reimposing restrictions upon them. Stop nagging the vaccinated because you're so angry at the unvaccinated. If the thought of going into a crowded venue like a concert or sports event strikes you as too risky, then don't do it. But don't try to take away the rights of other people – pardon me, other vaccinated people! — to enjoy themselves as they see fit.
(The Sun-Times fumes, "How many of those young revelers presented real, valid paperwork? The FBI and watchdog groups have been calling out the proliferation of fake vaccination cards for months." Those calling for a vaccine passport scheme know that the same problem exists everywhere, right?)
This is a gathering of a large group of people, mostly young and at lower risk of a severe reaction to infection, all vaccinated or recently tested negative, mostly outdoors, in sunlight. If you think this event runs too much of a health risk, then you think just about any gathering runs too much of a health risk – including that wedding that Washington D.C. mayor Muriel Bowser officiated – without anyone wearing masks – right after the District instituted new mandatory masking rules. Certainly the risk of vaccinated young Americans, gathering together closely to watch a concert in Chicago's Grant Park is comparable or even higher for groups of vaccinated elderly Americans gathering together closely on, say, the White House driveway.
The alternative is to declare that the risk from the Delta variant is so severe that vaccinated people should not gather in groups, because of the risk that they could spread it – and that the halt upon normal life for Americans should extend beyond the current sixteen months. That is effectively declaring that the Delta variant has pushed us back to square one again, which is not an accurate assessment of public health risks.