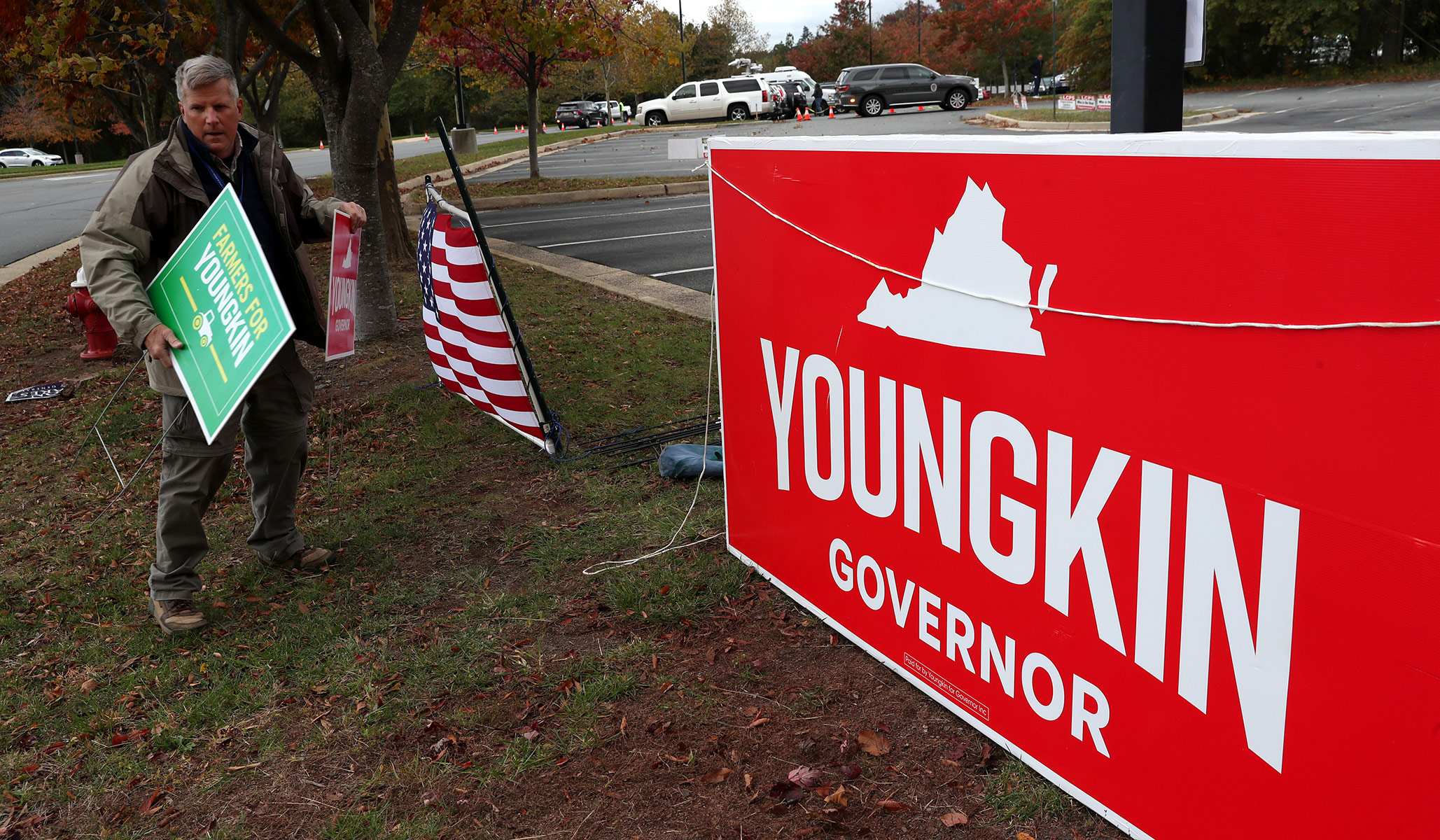 I wrote for Politico today on what the lessons would be if Youngkin pulls it out in Virginia:
Youngkin victory . . . would be significant. It wouldn't just send tremors of fear through Democrats nationally, presumably making the party's agenda that much more difficult to get through Congress; it would point to a viable path ahead for the GOP in swing areas, one that keeps on board the Trump base while regaining lost ground with independents and suburbanites.

To be sure, no race is completely replicable, and candidate quality matters. Youngkin is hardly a once-in-a generation political talent, but he's proved an adept and winsome campaigner. On the other hand, McAuliffe is one of the most irrepressible personalities in American politics — Bill Clinton doesn't spend countless hours playing cards with you if you're not entertaining — but has of late seemed exhausted, desperate and afraid.

If Youngkin pulls it off, his sidestepping of Donald Trump will have been a huge factor. In a state like Virginia, you can't be anti-Trump and win a GOP nomination. But nor can you be pro-Trump, or too vocally pro-Trump, and win a statewide election.

Youngkin walked this tightrope with some deft maneuvering — get Trump's endorsement, but don't talk about him or invite him to the state — and by making mighty exertions to define himself in his own right.