The Yankees yesterday eked into a wild-card game with the Red Sox at Fenway tomorrow night. I readily admit a one-and-done between these two teams at Fenway is a lot of fun, and it's naturally drawn comparisons to 1978: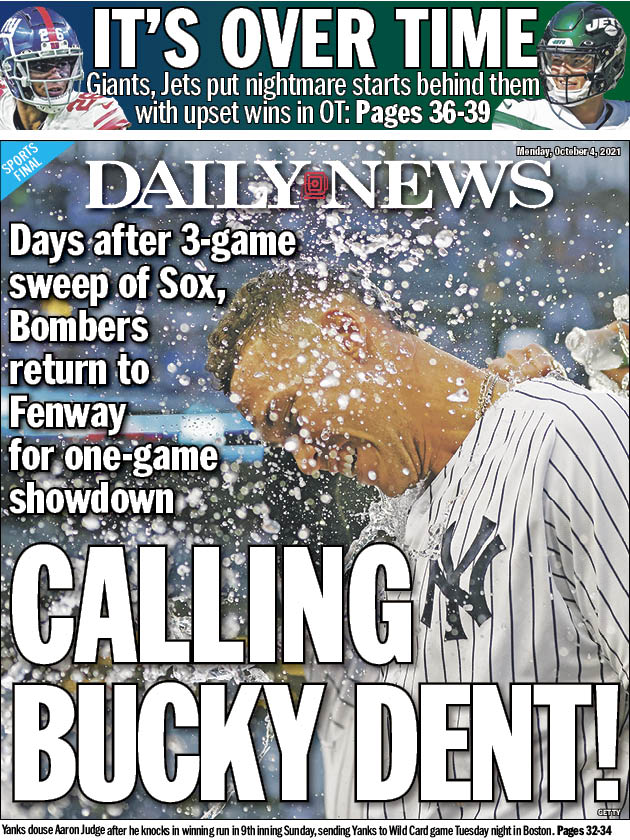 But this is a very different context. Back then, a one-game playoff was a truly exceptional event, the first in the AL since 1948. Both the Yankees and Red Sox were two very good, 99-win teams that had won the pennant between them the prior three seasons. The path to getting to the playoff itself was utterly amazing, not just the Yankee comeback from 14 games back, but the off-the-mat surge by the Red Sox at the end of the season to get the tie.
And, of course, the playoff itself was one of the best games in baseball history.
Here, we are talking about two flawed teams that tied for the consolation prize and are clearly inferior to the first-place Rays.
All that said, may tomorrow night be hugely entertaining and may, of course, the Yankees emerge victorious.